Battle Bots
Keep calm and battle on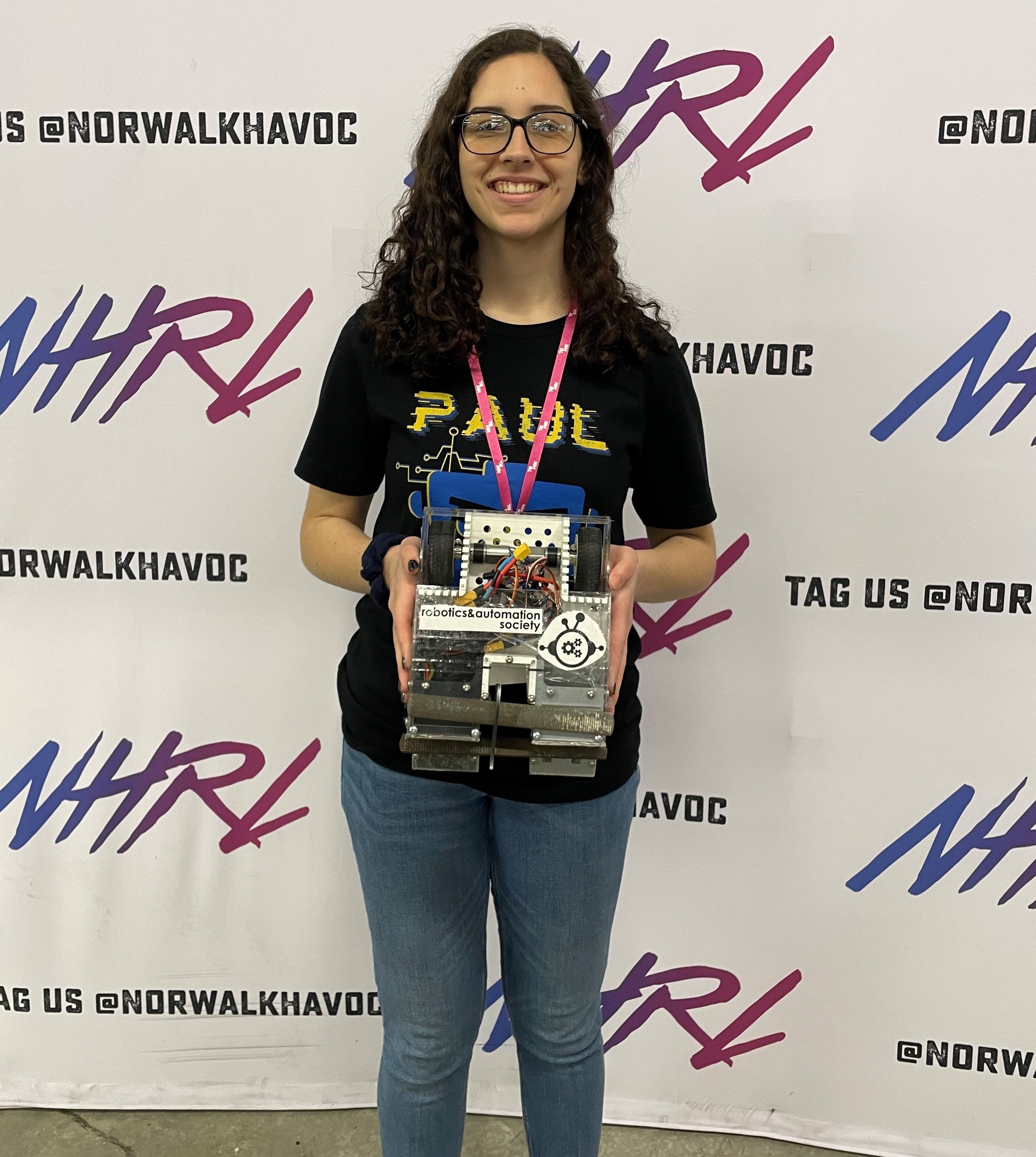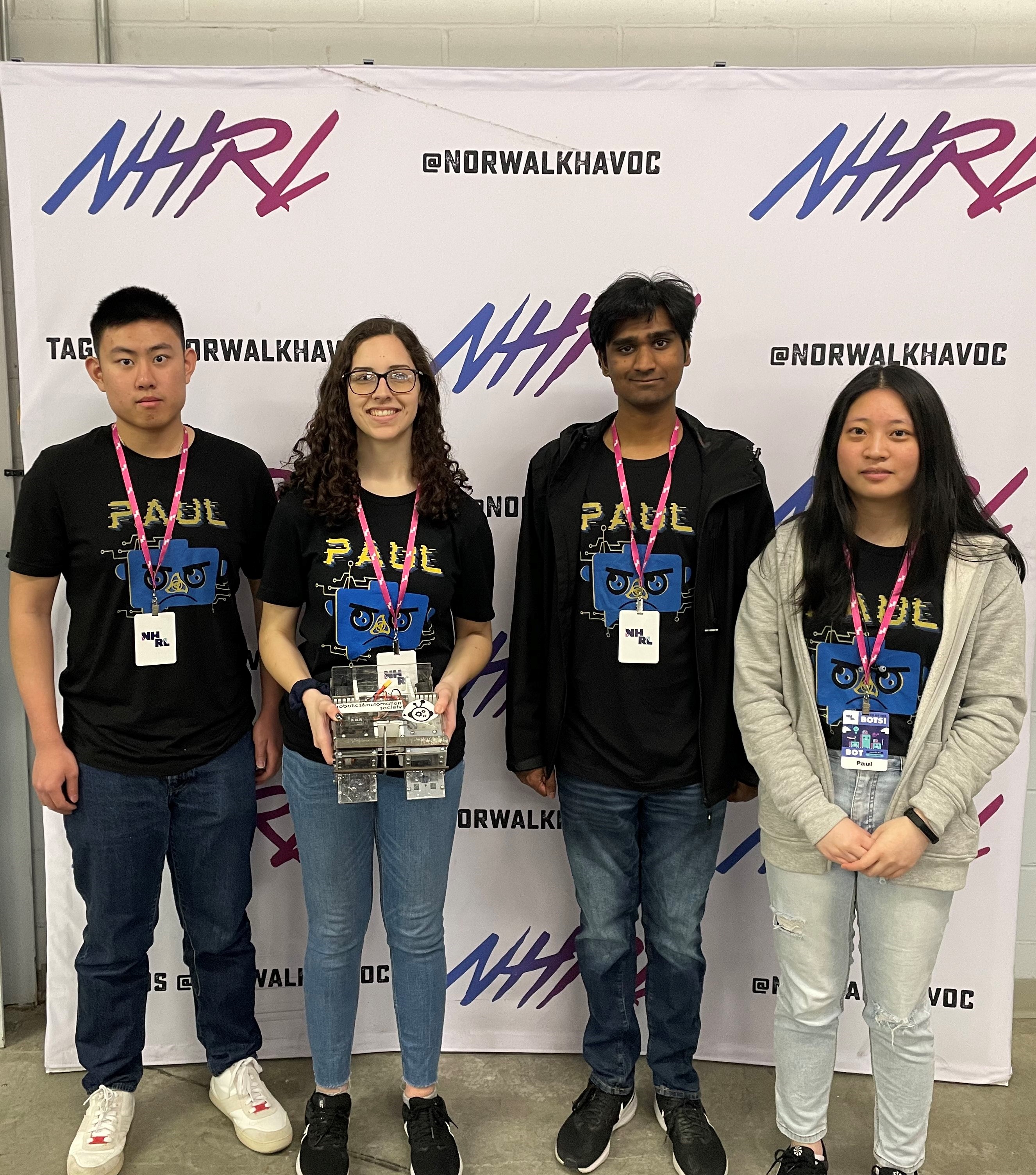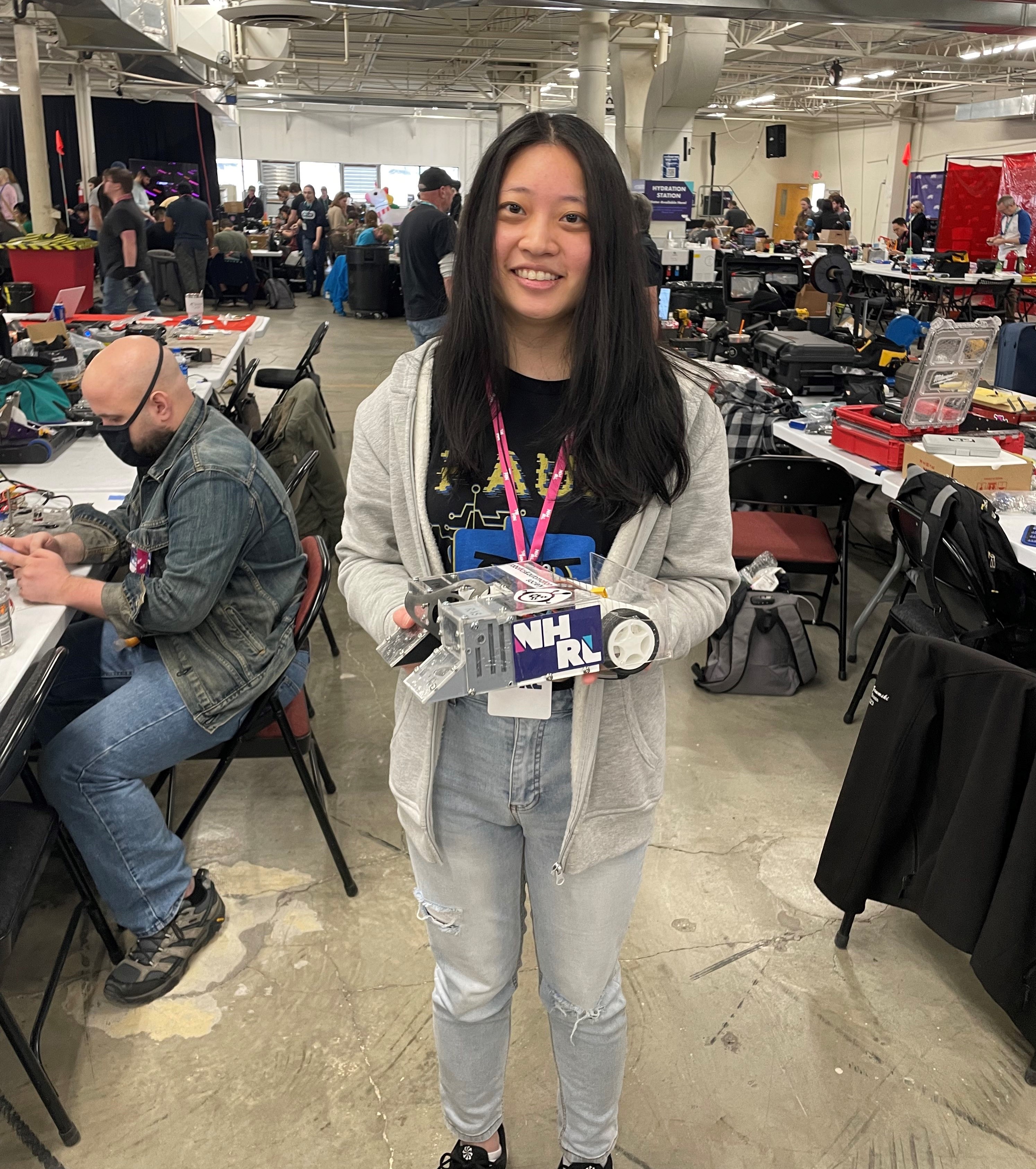 Overview
Robot Combat is an emerging, tech-driven sport in which builders control robots equipped with innovative weapons and ingenious defenses. Builders arm their bots with everything from flamethrowers to spinning saw blades, guaranteeing a spectacle and an entertaining experience for everyone. Bots go head-to-head in an enclosed cage with the goal of knocking each other out of commission. Robots are given three minutes in each round, during which either one of the robots "taps out", is knocked out, or the clock runs out and it goes to a judges' decision. Builders repair their robots between each match until they're eliminated, or crowned the champion.
Project Details
Pitt RAS will build and design a battle bot for the NHRL competition and potentially for a few local competitions in Pittsburgh. Team members will use a new online platform called Onshape for designing the bot. The students will get a chance to fabricate, assemble, and battle with the robot. If you're interested in joining the project, the two pre-requisites would be to watch the NHRL video below to get a sense for the competition and to review safety regulations and rules which can be found here.
This is a fun, enjoyable project and gives the teammates an opportunity to travel and learn more about robotics. Building a robot of this scope and scale requires a lot of creativity, team work, communication and clever engineering. With a great team, strong communication, and collaboration, we are confident we can build a cohesive robot that can really wreak havoc in arena.
Design
Our design will follow the Combat Robotics Handbook by Repeat Robotics. The team is split up into multiple subteams to tackle different systems within the robot – power and electronics, drivetrain, weapon design, and frame assembly.
Power and Electronics:Battery systems, electronics for drive and weapon motors, transmitter and receiver hardware, and more.
Drivetrain: Motor selection, efficient gear reduction design, mechanical power transmission.
Weapon Design: Designing a vertical blade and manufacturing via hand welding or metal 3D printing.
Frame Assembly: Designing the main structure of the robot which includes a plastic 3D printed body that will be reinforced with metal sheets.
Because of the nature of this project, hardware both on mechanical and electrical side, and software will be required to make an effective robot.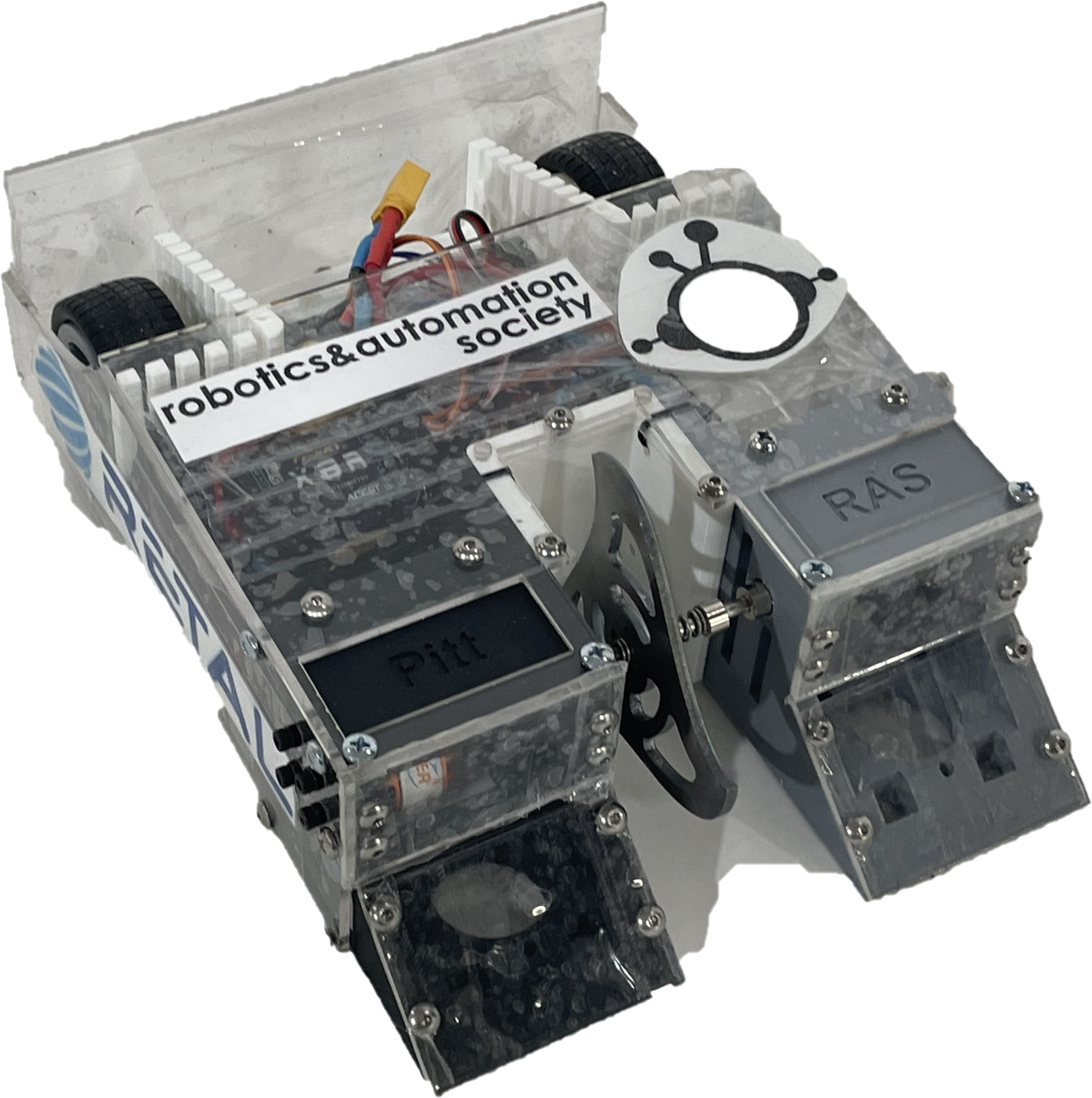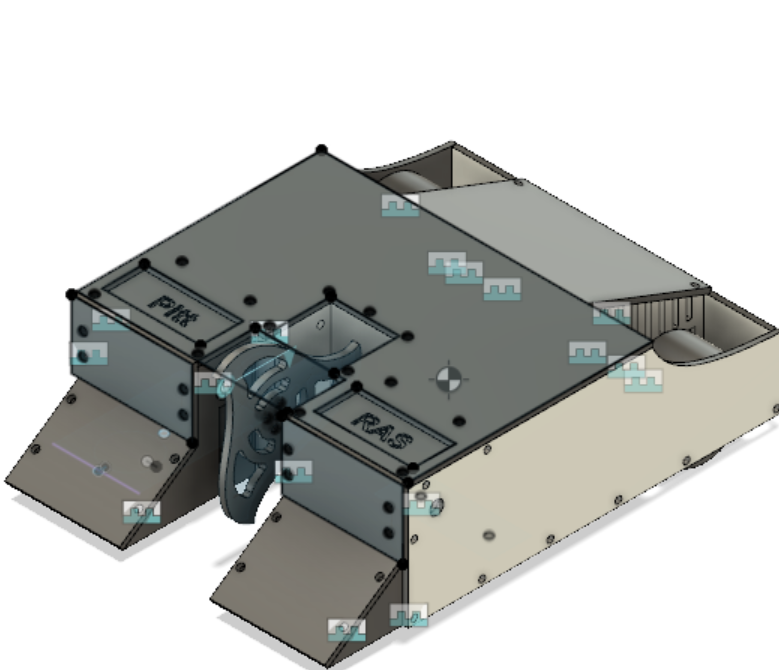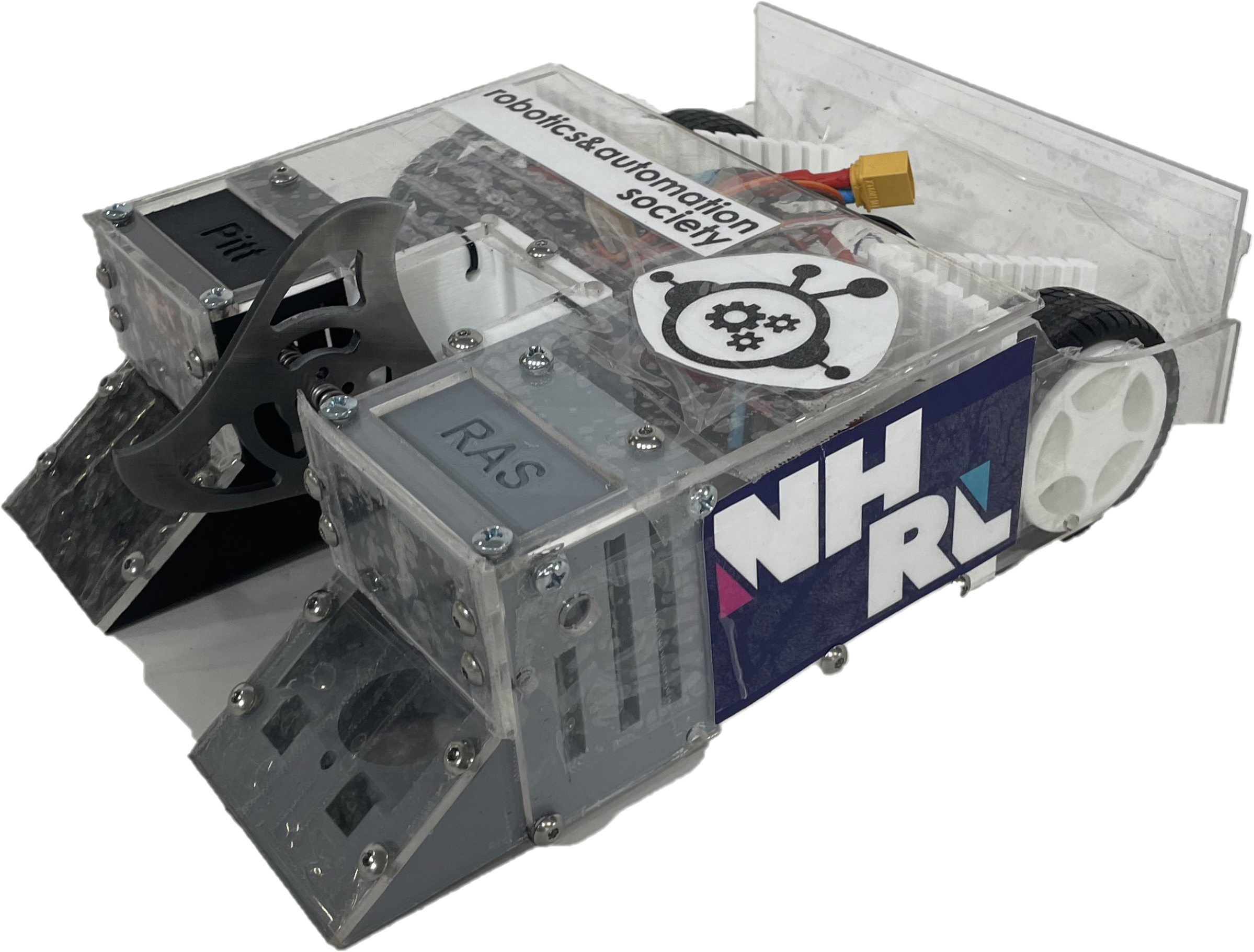 Current Design
How to Join
Just message us! No experience is necessary to join and students of all backgrounds are welcome. This includes (but is not limited to) computer engineering, mechanical engineering, computer science, electrical engineering.
The project will involve a whole variety of people. We are going to need a group of people designing it, a group of people physically making it, a group of people working on the drive system, and another group working on the weapon assembly, and more. We are also gonna need someone who will complete some artistic work such as designing cool shirts to wear to the competition and a logo for the bot. The biggest requirement for joining the team is having a big passion for robotics and the desire to build the best battle bot. See our contact page for how to reach us.